Gee, I don't know if it's me or what but I am having problems with Blogger
AND 4Shared! Tend to think it's me but hard to admit that! I cannot seem to get Blogger to upload my pics so had to upload to
photobucket
and link from there. And, it took me 5 tries to get the file uploaded to 4Shared!
Argh
!
Not much to chat about today so do you want to hear me complain about the weather? It's DAMN cold! I want to be outside puttering in my gardens! I want the warmth of the sun heating up theses old bones! I want to
Stop
shivering! I want! I want! I want!
Bought some Lily of the Valley yesterday. I have some under a tree in out backyard that my sweet little lady neighbor gave to me years ago but it didn't spread like she said it would. I just
love
them...such a perfect little flower and I love the smell. Some of my daffodils are up...some have already died off when they bloomed during that warm spell we had in the winter. Last year I planted about 250 bulbs...tulips, anemones, lilies,
daffs
and I forget
what else
.
LOL
! Couldn't stand upright for days after that! So, I am curious to see how they make out! I have lots of those tulips that are multi-petalled and look like peonies. They are beautiful, I just wish they lasted longer when in bloom! My goal is to have ALL bulbs and
perennials
so that I can just go out and enjoy and not have to plant every year! But it get so expensive so I just wait until they are big enough to divide so that the flower beds will be filled to capacity!
Looks like I will have to put
Bogie
under the same security as Officer
Goodbody
! He is such a sweetie. His name was actually given to him at the dog shelter. But, when I was a freshman in high school my parents went away for the weekend and left me money to buy food for an overnight trip I was taking with the
drum
corp I was in. Instead of food, I bought a dog! At the time I was into Humphrey Bogart so I named him
Bogie
. He was the love of my life and was such a good friend for 17 years. Years later, I wanted to get a dog and went to my favorite animal shelter looking for a dog. I had been thinking about a Beagle since they stay pretty small and when I walked in and asked for a young dog, that stayed relatively small, the girl said "How about a Beagle?". He had been found in the blizzard we had just had that year, and was scared to death. Extremely timid and just trembling. She said that, "we named him
Bogie
". Well, that was enough of a "meant to be" for me and I brought him home! He still is timid and fearful...doesn't like new things or things to be out of place. If I move furniture around it takes him days to walk into that room again!
So, here is your freebie for the day. Four "
battenburg
" type semi-transparent overlays and a full size 8x8 floral rub-on. The
battenburg
are almost 8x8 so you can use them to cover almost the whole page or slide them over to
create
a side border.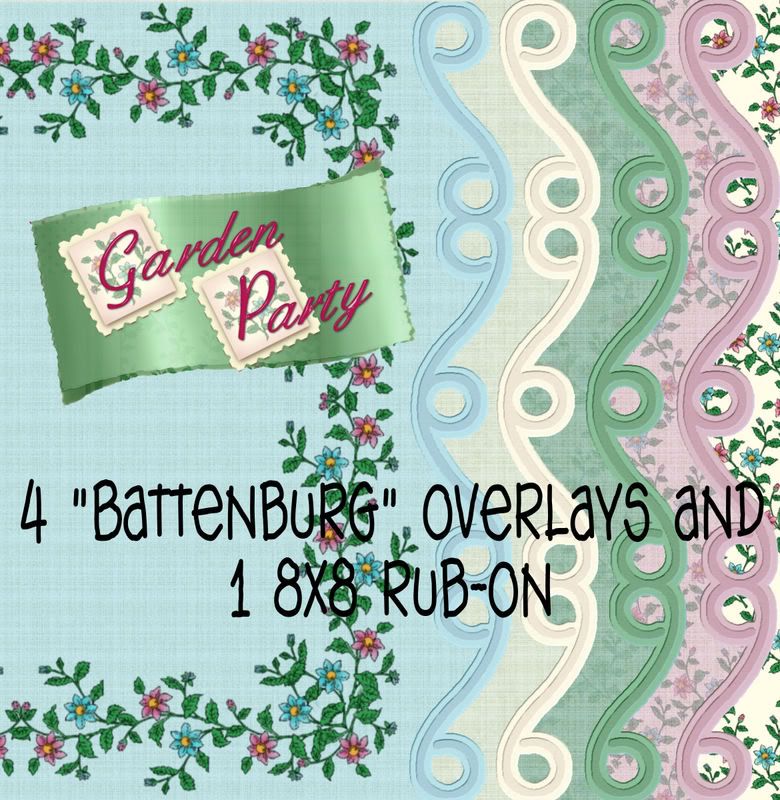 Download no longer available...sorry!
I just realized that this file is pretty big so if you absolutely need me to, I will divide it and make it smaller. I am almost out of space again on 4shared so it is time to delete some files again!!
Have a sparkling day!